Guest Post by Fazel Hayati
Fall always reminds me of my friend Peter Scholtes. It was during 2008 annual Deming Institute fall conference in Madison, Wisconsin when Peter said farewell to his friends and colleagues. He gave a keynote titled Deming 101 (that full speech can be watched online). Although inactive for many years and managing numerous health challenges, he was sharp, witty and very happy to be talking about Dr. Deming, systems thinking, problems with performance appraisal, talking to his old friends and reminiscing. Anticipating this event had really energized him. He told me numerous times he was very grateful for the opportunity. He passed away in July 11, 2009.
Peter wrote two seminal books, both remain relevant years after their publication. The Team Handbook remains one of the best in developing teams and it has helped many organizations to improve quality and productivity through team building. The Leader's Handbook is one of the best elaborations on Dr. Deming's System of Profound Knowledge.
Peter articulated Dr. Deming's teaching and incorporated his own experience in six competencies for leaders:
The ability to think in terms of systems and knowing how to lead systems,
the ability to understand the variability of work in planning and problem solving,
understanding how we learn, develop, and improve; leading true learning and improvement,
understanding people and why they behave as they do,
understanding the interaction and interdependence between systems, variability, learning, and human behavior; knowing how each affects others (Figure 2-16, Page 44, Leader's Handbook),
giving vision, meaning, direction, and focus to the organization.
No one has done a better job of operationalizing Dr. Deming's teachings.

Peter had a passion for creating joy in work and he had an enviable capacity in helping people to do good work. It was this passion that motivated him to expose the fallacies of performance appraisal. He had an innate ability to debunk the assumptions and myths associated with current practices in performance appraisal.
He conducted many seminars and wrote extensively to build the case against performance appraisal. Chapter 9 of the Leader's Handbook, Performance without Appraisal, is an excellent treatment of this topic. No work on this subject should be published without acknowledging Peter's immense contributions.
Peter periodically lectured to my classes; my students had a chance to meet a very good man. They always express gratitude for the opportunity. The Leader's Handbook is a textbook for one of my classes. I use his stories and anecdotes frequently. He had made contributions to social justice, racial harmony and helping people in need. Very few know Peter also wrote the Christian hymn "They'll Know We Are Christians" in 1968, then a catholic priest. I miss our weekly lunch get together. I am glad our paths crossed.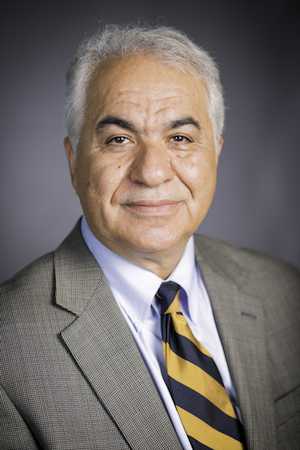 Related: Peter Scholtes was a special person – Performance without Appraisal – George Box
Professor Fazel Hayati has taught at Edgewood College since 2004. Dr. Hayati teaches graduate and undergraduate courses in Operations Management, Quality & Productivity and Statistical Process Control. He has also consulted with many organizations in manufacturing, service, healthcare, government and education. He is a proponent and practitioner of W. Edwards Deming management philosophy and Walter Shewhart methods. His area of research includes quality and productivity as a business strategy, understanding variation, operations viewed as a system and statistical process control.