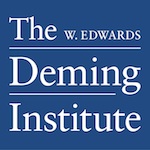 I am authoring the new W. Edwards Deming Institute Blog. Make sure you subscribe to the Deming Institute blog's RSS feed if you want to keep up with my posts there.
Some of the posts so far:
I will continue posting to this blog (the Curious Cat Management Improvement Blog): subscribe to the RSS feed for this blog.
Related: My New Book, Management Matters – ASQ Influential Voices – John Hunter online